Cloning feeds is now supported
It happens that for some reason you require a full copy of an existing feed. You may want to do some upgrades. Maybe you just require your development feed to be copied as a production feed or vice-versa. Our latest deployment provides you with a fresh feature: cloning feeds.
From the feed list (www.myget.org/feed/list), simply click the "Clone" button next to a feed. Note that this will only be shown for feeds that are owned by you.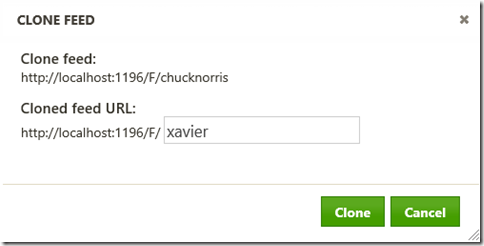 After a couple of minutes, your feed clone will be up and running.

Happy packaging!