Build services: you decide if symbols are pushed or not
By default, when MyGet Build Services creates a build and produces packages, symbols packages (if any) are pushed to SymbolSource.org. In some scenarios, it may make sense to not push symbols packages, for example when creating early versions of a package or during prerelease phases.
Since our latest release, it's now possible to change this default behavior. When creating or editing a build source, the Push symbols to symbol server option specifies if symbols should be pushed or not.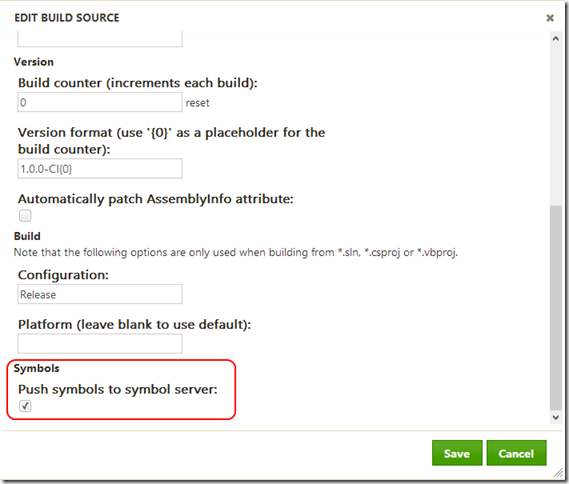 Happy packaging!